601 Elementary Elliptical Trainer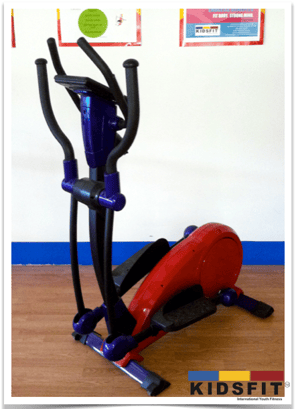 This popular elliptical trainer works the entire body and has been carefully designed to supply more balance for fast growing bodies and motivational easy to use electronics that include calories, heart rate, speed, time and distance.
Product Specifications:
Movement:
Smooth gliding motion of both upper and lower extremities.
Slow to fast rhymthmic gliding.
User can isolate lower body and position hands over pulse sensors.
Benefits:
Non-impact conditioning.
Ability to reverse stride, activating different muscle groups.
Perceived exdertion is lower.