When talking about kids treadmills or youth sized treadmills, safety should always be the highest concern. When children are using any type of treadmill, they must be supervised at all times. That being said lets not throw the baby out with the bathwater! Treadmills for children can have outstanding positive outcomes.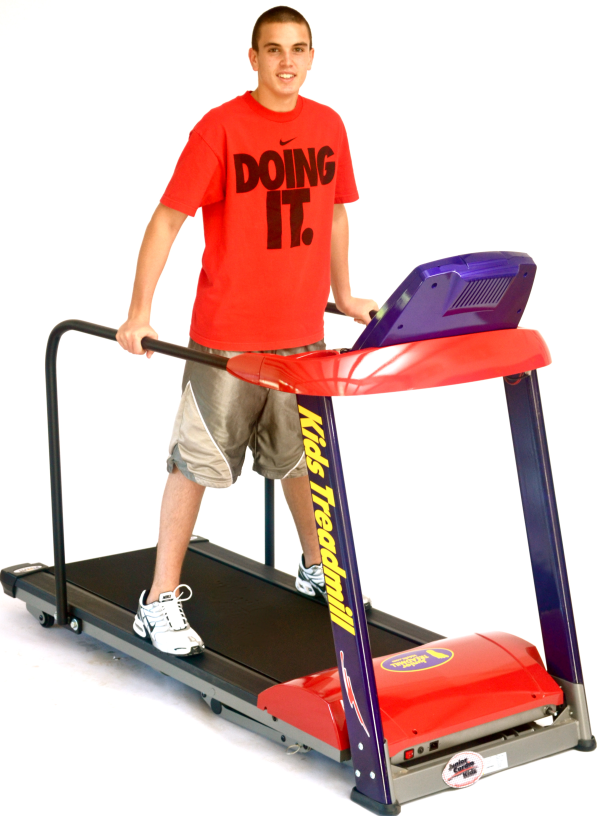 There are many benefits of regular use of indoor exercise equipment including treadmills specifically designed for kids. Kids Treadmills spark curiosity and excitement in kids and create an incentive to engage in physical activity while experiencing joy and positive feedback. This is a movement that children especially look forward to doing!
Treadmillsfor today's youth have come a long way in terms of sizing, safety and individual options. Handrails, low starting speed and safety stops are all enhancements that have been made with safety in mind. With the increase in safety precautions added during the manufacturing process of youth treadmills, the demand for these products has also increased.
What is unique about the benefits of kids treadmills is that it is a holistic way of engaging not only the muscles of the total body, but also allowing the brain to coordinate movements that facilitate practical enhancements in mobility. In other words youth are not only improving their cardiovascular levels they are fine tuning skills such as balance, coordination and proprioception. During their time on the treadmill, participants are constantly receiving feedback from their outside environment, processing that input and reacting accordingly. This cyclic process hones in on the small details of gait, sequencing and timing and is an important link in the feedback loop of learning how to control the body. In this simple process students are able to adjust and recalibrate their positioning in the least restrictive manner. Kids treadmills have begun to shift focus from simply burning calories to now being the catalyst for enhancing the fine-tuning skills of the body and mind.