As youth fitness professionals, we are concerned about the escalating problems of youth obesity. We are equally frustrated with the lack of real concrete solutions within our communities. The medical community has often taken the simple "eat less and exercise more" attitude- but what can we as professionals do to make a difference where we live and work? How can we involve the medical community in our mission to help kids start active healthy lifestyles?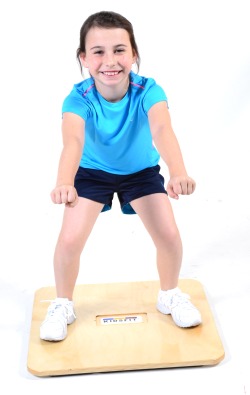 One company that is focused on building a successful community model is Commit To Get Fit. By providing a complete turn key solution for the community stakeholders they have been able to develop a successful system that gives parents, children, educators, and the medical community a way to make a dramatic impact on kid's fitness levels! Through a State of Tennessee Diabetes grant, Commit To Get Fit has joined forces with Baptist Sports Medicine, St. Thomas Health Services and Healthways (a national disease management company) to create a medical protocol for those children who are diabetic, pre-diabetic and are above the 95th percentile of BMI (Body Mass Index). The program combines a medical intervention program with a youth fitness and wellness education program that may include a physician.
The Commit To Get Fit program can include a youth strength and cardio circuit, interactive youth game equipment, and climbing walls. These physical activities combined with fitness and nutrition curriculum gets kids moving and teaches healthy habits along the way. A reward program allows participants to earn points as they improve their health and cash those points in for prizes. In addition, the program includes a community youth fitness video series that teaches parents how to help get their kids fit. The one minute health tips are aired on local cable and network channels to reach those parents who are seeking ways to make a healthier lifestlye change for their family.
This video series not only reaches parents who can make the necessary lifestyle changes at home, but it also creates a "Call to Action" which markets the program within the community.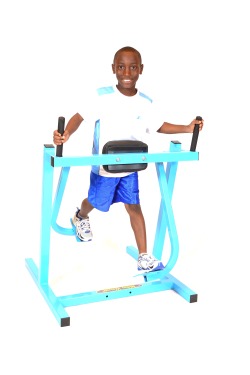 According to the President of Commit To Get Fit LLC, David Limpus, "The Commit to Get Fit program is not an obesity program. It is a program for all kids, ages 6 to 18 years of age. We do not call it a youth obesity program; we call it a youth fitness program. No matter how out of shape kids are, they do not want to be part of an obesity program. We get all the kids fit no matter how out of shape they are."