710 Junior Treadmill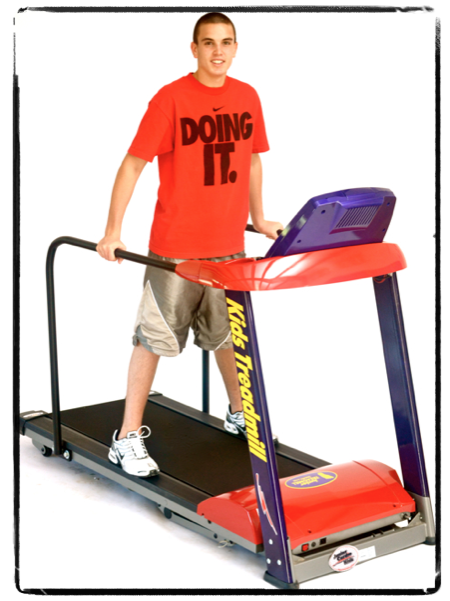 This Junior treadmill is a favorite with children of all ages! The target age group for the Junior Treadmill is middle schoolers (Ages 12-14). The 3 Horse power motor combined with optional steel reinforced running frame, provides facility operators the ability to work with children up to 300lbs. This unit comes with all the bells and whistles to help motivate children to be active and fit. Safety side handrails and a children's computer readout are optional.
Manufacturing Details:
Product dimensions: L=79.9" W=34.8" HT=56.9"
Product weight: 265lbs
User weight limit: 300lbs
Recommended for kids age 10+
Speed Range .5 - 12 M.P.H.
Colors may Vary
KIDSFIT CHECKLIST FOR PREVENTATIVE MAINTENANCE