615 Elementary Snowboarder
---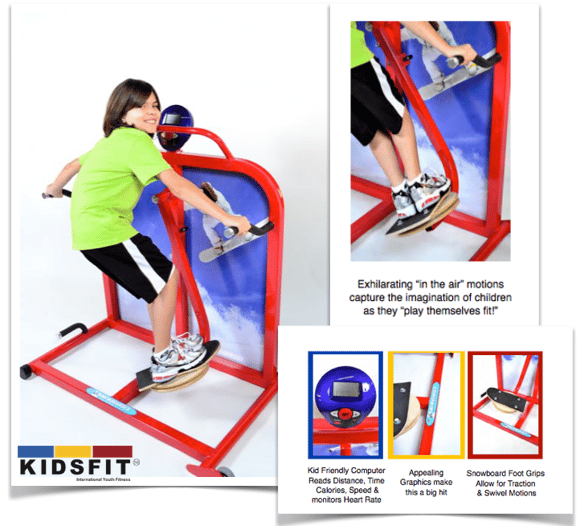 This snowboarder brings the fun of snowboarding to the great indoors!
With lateral movements and swivel snowboard foot base, children can enjoy an intense cardio workout and not even notice they are exercising.
This unique movement exercises the triceps, deltoids, trapezius, external obliques and the entire range of central core muscles including the transversus abdominis, back and pelivs, while providing a complete cardiovascular an/or fat burning workout.
Resistance is created by the user's body weight.
Product Specifications:
| | | | | | |
| --- | --- | --- | --- | --- | --- |
| Dimensions: L=48" W=30" HT=48" | Weight Limit: 200lbs | Product Weight: 150lbs | | Buy Now | User Manual |