Model 901 "Kidz Club" Triple House Obstacle Course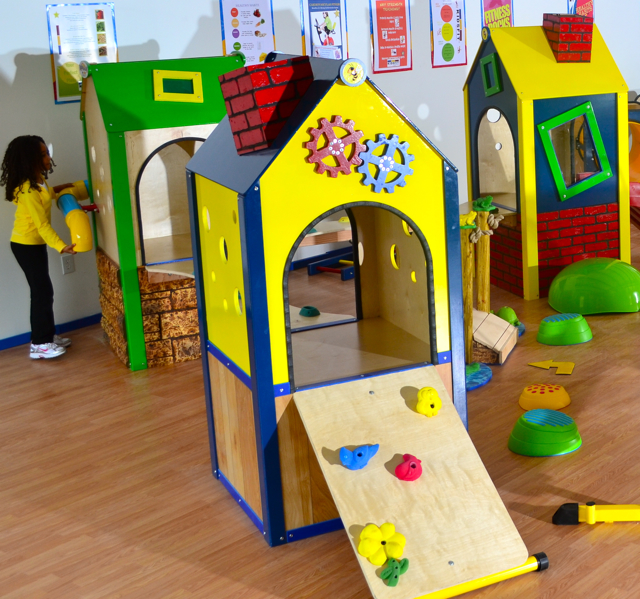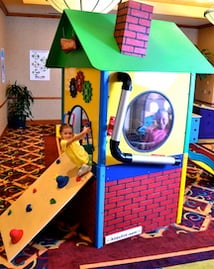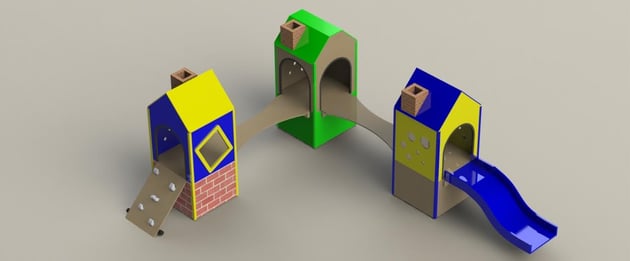 This Triple Obstacle Course Includes:
Each house is equipped with details such as gears, wood, stone, brick accents, skylights, chimneys and angled windows. House 1 starts the obstacle by requiring each child to climb into the whimsical playhouse. Bridge 1 creates a crawling obstacle as they move towards the next house. House 2 provides children the opportunity to use the ball drop that then creates incentive to crawl to the next house. House 3 requires the child to reposition their body in order to enjoy the slide area out of the house. They can retrieve the ball and repeat the process. *Available with your facility logo integrated throughout the structures! (This requires a 35" door opening).