Abdominal Crunch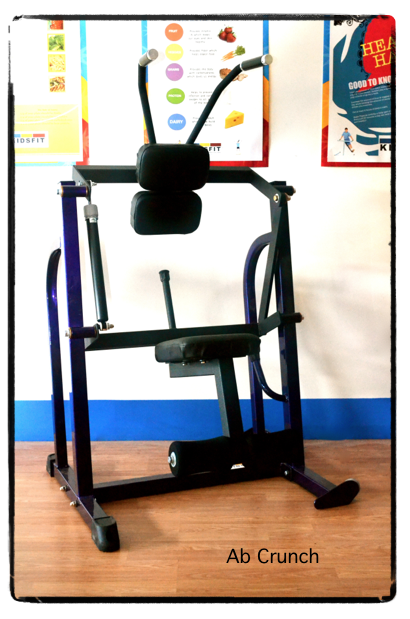 The Ab Crunch Machine is designed specifically for elementary school aged children. It has a compound movement using the arms to create a crunch that works the abdominals. This unique design is an advanced alternative to sit ups-- and acts as a great tool for teaching children the proper way to do crunches in order to avoid injury. It has also been popular in rehab centers and school settings across the nation. The elementary version has a red powder-coated finish and comfortable, cushioned seat with back support. This machine has protective coverings on all cylinders and built-in wheels for easy mobility and storage.
Manufacturing Details:
Product dimensions: L 38" x W 40" x H 66"
Product weight: 165lbs
Weight limit: 250lbs